Traditional Martial Arts, Dance, Music & Fitness - for Kids and Adults!
Now accepting new students!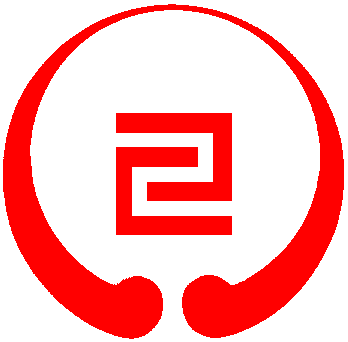 6 Week Promo $80+tx includes uniform (gi), and belt (obi).
Welcome to Triple Arts Studios - Karate Program
At TAS we offer Traditional Okinawan Goju-Ryu karate instruction in a safe supportive environment to kids from 4 to 104; all overseen by the International Okinawan Goju Ryu Karate Federation.
Triple Arts Studios is a family friendly center that believes that building strong healthy kids will make strong healthy adults and communities.
The journey through Karate will help kids step outside their comfort zones breaking their own perceived barriers, instill healthy living, respectful hard working attitudes, self confidence, and self protection.

Goju-Ryu Karate - Self Defense - Kobudo (Weapons)
​
Gōjū-ryū (剛柔流?), (Japanese for "hard-soft style") is one of the main traditional Okinawan styles of karate, featuring a combination of hard and soft techniques. Both principles, hard and soft, come from the famous martial arts book Bubishi (Chinese: wu bei ji), used by Okinawan masters during the 19th and 20th centuries. Go, which means hard, refers to closed hand techniques or straight linear attacks; Ju, which means soft, refers to open hand techniques and circular movements. Gōjū-ryū incorporates both circular and linear movements into its curriculum, combining hard striking attacks such as kicks and close hand punches with softer open hand circular techniques for attacking, blocking, and controlling the opponent, including locks, grappling, takedowns and throws.
I WILL DEVELOP MYSELF
IN A POSITIVE MANNER
AND AVOID ANYTHING THAT COULD REDUCE
MY MENTAL GROWTH OR PHYSICAL HEALTH.​
I WILL DEVELOP SELF DISCIPLINE
IN ORDER TO BRING OUT THE BEST
IN MY SELF AND OTHERS.​
I WILL USE COMMON SENSE BEFORE SELF DEFENSE,
AND NEVER BE OFFENSIVE OR ABUSIVE.
THIS IS A BLACK BELT SCHOOL.​
WE ARE DEDICATED.
WE ARE MOTIVATED.​
WE'RE ON A QUEST TO BE OUR BEST!
Frequently asked questions
Tell me about the discounts...
---
5% - 2 members taking karate or dance in the household 10% - 3 or more members taking karate or dance in the household Discounts do not apply to the karate six week promo.


---
What do I need for my (or my child's) first class?
---
Wear comfy clothes to your first class, and come about ten minutes early so we can fit you for a gi (uniform) and get you (your child) aquainted and comfortable. If we don't have your size in stock we will do our best to get it in within a week, two at most. Bring your own water, and during pandemic times we require all students to wear grip socks.
---
What style of karate does Triple Arts teach?
---
Our style of karate is Goju-Ryu, and we are members of the IOGKF (International Okinawan Goju-Ryu Karate Federation). We are very proud to train under Sensei Colin Arnold and Miss Madelaine Massey, and under their Sensei, Tetsuji Nakamura. Traditional Okinawan karate teaches us to value some very old traditions.
---
What forms of payment are accepted?
---
Payment can be made by cheque, cash, or email transfer (to senseideyo@gmail.com).
---
What if I miss a class? What if the studio closes?
---
Makeup classes can be take via virtual classes.
---
When can I start?
---
New karate students are welcome any time. Everyone progresses at their own pace, so it isn't necessary to begin at the beginning of a session.
---
How does the karate promotion work?
---
The karate prom includes six weeks of lessons, the uniform (gi), and belt (obi). No experience required! Most students begin without any prior experience. The promotion includes one in studio class per week, and unlimited virtual classes for your age/belt level. The promotion ends six weeks from your first class. At this time we will check in with you and help you transition to a membership pro-rated to the end of the current session. The first month will be pro-rated if applicable and then fees are due monthly at the beginning of the month. Payment for the promo is due on or before the first class. One trial class is permitted. The registration is complete and uniform given once payment is received. See What Forms of Payment Are Accepted for details.
---
---